The multiple award-winning ski resort 3 Zinnen Dolomites is right on our doorstep. It is an excellent skiing experience with 5 connected mountains in winter, a hiking and family dreamland in summer. Where else can you get a greater mountain experience?
3 Zinnen Dolomites Ski Resort:
Pure Nature. Pure Skiing.
The ski resort 3 Zinnen Dolomites has absolute insider tip status and convinces with little crowded slopes for all levels of ability. Here you can experience your skiing time on 115 kilometres of perfectly groomed slopes, with 31 lifts and guaranteed snow in the spectacular nature of the UNESCO World Heritage Dolomites.
Highlights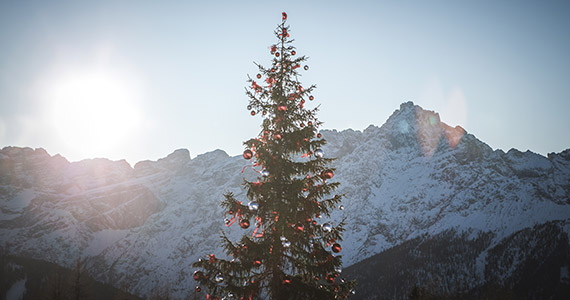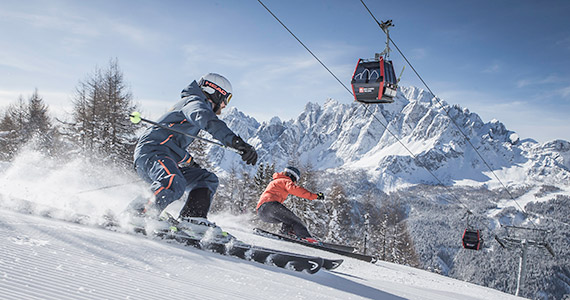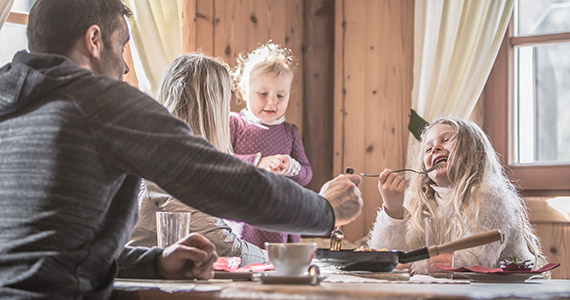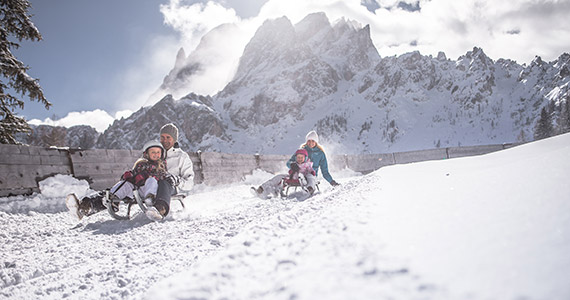 Summer 3 Zinnen Dolomites
Holidays and trekking in the Dolomites: the holiday region Three Peaks Dolomites in South Tyrol is the ideal spot for a dynamic mountain holiday!